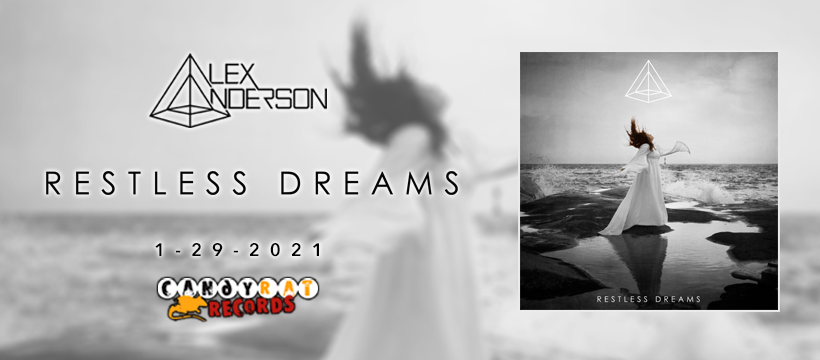 Happy New Year! Hope everyone is doing well in these crazy times- 2021 is gearing up to be a big release year for my music so stay tuned! I plan on releasing many singles leading up to the ShadowLight album which is finally starting to take a final skeleton form in a collection of 10-12 tunes that are some of the pieces I've been most excited working on for these last few years! 
Next up to release will be Restless Dreams, a special song that kicked off the feel and style I wanted to go for on ShadowLight- I'd like to give a special shout out to this amazing photographer featured on the single and for the whole album Maren Klemp who I've been able to commission her work for with Sean de Burca doing the design as usual! High quality downloads, streaming, video and tab will all be available on the CandyRat site on Jan 29th 2021! 
In other studio news unfortunately due to the pandemic I've had to cancel until further notice a lot of artists sessions who were schedule to record with me in 2020 but I do have a few mixing/mastering projects that will be announced soon and hopefully by the end of this year we can get back to something that feels a little more normal. For now trying to take advantage of that downtime to finish up my album and redesign the studio workspace a bit to better serve my workflow. 
Stay safe, I'll update you soon with more new music! 
Alex