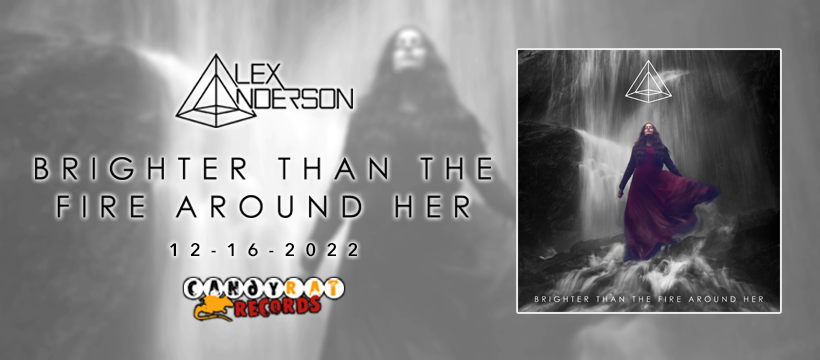 Hello everyone, 
Hard to believe another year has passed, this one also filled with difficult times and setbacks - but first for the good news, CandyRat will be releasing my new single "Brighter Than The Fire Around Her" on 12/16/2022! 
We also decided a fun way to release the album "ShadowLight" would be throughout next year to put out each as a single in chronological album order as the story unfolds with a final campaign after all released for special limited edition physical CDs and vinyl. 
This is track #3/10 (No-Way Mirror Track #1, Restless Dreams Track #2) 
Please use the below links to pre-save and bookmark CandyRat's Site for tablature, high quality downloads and videos! 
Pre-Save Here! 
CandyRat 
This song is dedicated to my mom who was able to hear it before she passed from ALS. A lot of this new album "ShadowLight" deals with the helplessness and heartbreak of watching someone you care deeply about slowly fade away. She may be gone now but she forever lives on in my heart and the music. She was truly one of a kind and inspiration to all, a fighter who always shined Brighter Than The Fire Around Her. 
As always thank you for your patience and continued support, be on the lookout for more frequent emails as we go into the new year and release "ShadowLight" track by track. 
Have a great holiday season! 
Alex